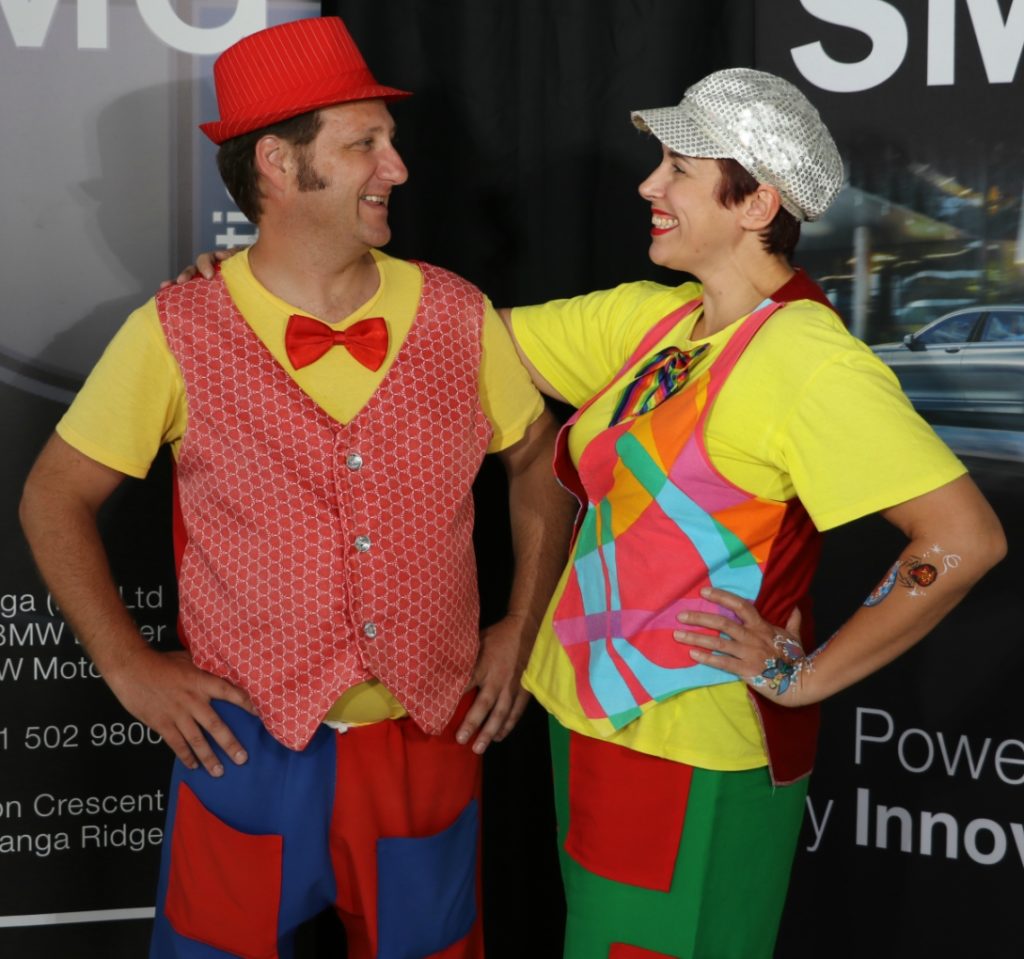 We are Big Top Entertainment
Tom and Amanda Hastings are the husband and wife team behind Big Top Entertainment. With over 39 years combined experience, they love to provide party and event entertainment.
Tom is a multi-talented entertainer, and has been a professional performer since 1998. Originally from Cape Town, he moved to Durban in 2004. He first learned to juggle, as one year there weren't many good waves to surf! He has provided party and event entertainment all over South Africa and internationally including UK, Dubai, Abu Dhabi, Saudi Arabia, and Namibia.
Amanda, also known as Sparkles, is originally from the UK. She came to South Africa in 2004 on a round the world trip, fell in love with the country, and then with a South African clown! She never went home and has been face painting and balloon twisting since 2005. Amanda also manages all the bookings an admin for Big Top Entertainment.
Tom and Amanda live in Durban, South Africa, with their little boy, who loves to watch their shows!

Super Efficient
From the initial quote to the final performance, we provide you with the BEST customer service around.

Deeply Committed
We offer only top quality entertainment, no matter the size of the event.

Highly Skilled
All our entertainers are professional performers, with many years of experience.