Corporate Event, Evening Function, and Wedding Entertainment
Are you looking for entertainment at a classy corporate event, elegant wedding, gala dinner, evening function, or a 40th birthday party? Big Top Entertainment will provide you with stylish entertainment, tailored to suit your individual requirements.
We have jugglers, table hopping magicians, unicyclists, stilt walkers, and a comedy magic variety show.
Create a buzz at your evening event with our fire and electric glow juggling. Or book our eye catching POV Visual Poi spinning, with a custom message, so you can speak directly to your audience with our entertainment.
We also have multi-talented entertainers, including Tom Hastings, who combine two or more skills into their performance, which offers great value.
Evening Events
Crank up the heat at your evening function by booking a Fire Juggler or Fire Spinner, to create a dramatic and eye-catching entrance at your event.
Or, mesmerise your guests by booking an Electric Glow Juggler or POV Poi Spinner. This state of the art, LED illuminated, colour changing equipment will create beautiful, hypnotic patterns in the dark. With our POV Poi, you can also book a personalised message to light up the night, so you can speak directly to your guests using our entertainment!
As well as Roaming Performers, you can also book a fabulous fire show or electric glow juggling stage show!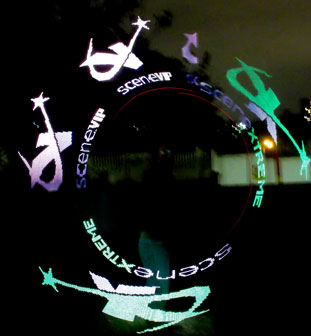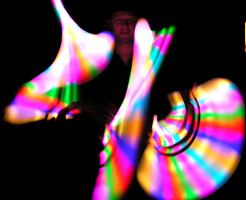 Jugglers
We provide the BEST Jugglers in KZN. They can juggle clubs, balls, knives, rings, hats, scarves. In fact they can juggle just about anything! They have even juggled cell phones, beer cans, tennis racquets, shoes and vuvuzelas! So if you have a specific item you wish us to juggle, let us know.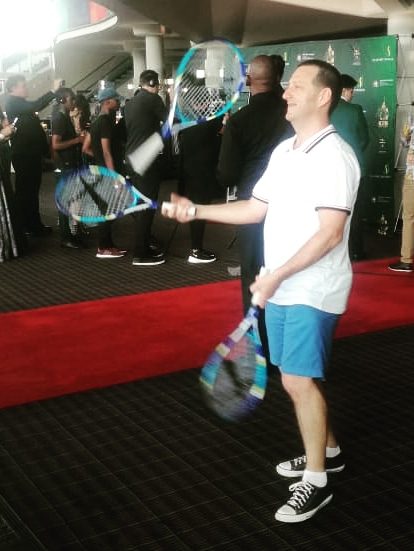 Unicyclists
Our Unicyclists will add a completely unique vibe to your event by riding about on their one wheel. Some include riding on a 1.5m tall unicycle! They can even juggle up there too!
Because unicycling is physically strenuous, it is performed in conjunction with roaming juggling and / or magic, which also gives you more bang for your buck!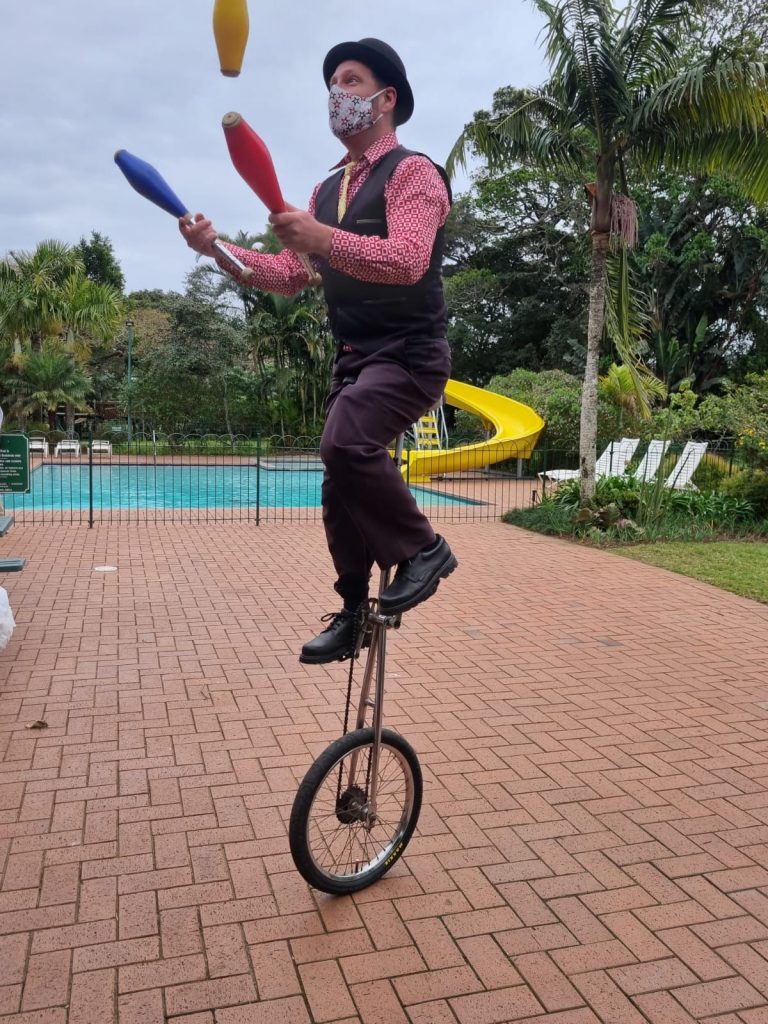 Stilts
Take your event to a HIGHER level by booking a Stilt Walker.
Stilts are extremely eye-catching, because of the size of the performers. Which is great for adding a touch of drama to your function.
Our stilt walkers can meet and greet your guests or walk about your event, interacting with individuals and small groups. For nighttime parties they can also juggle with LED illuminated juggling equipment.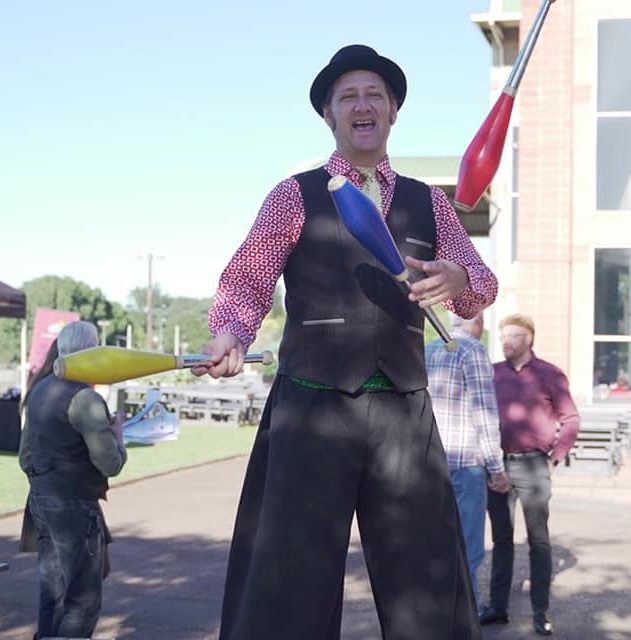 Roaming Magicians
Mystify your guests with a Roaming Magician. Your guests will personally experience comedy magic close up. This style of entertainment is also perfect for large dinner parties or events where your guests are seated at tables, such as wedding receptions.
Some of our magicians are multi-talented, and can also include juggling as well.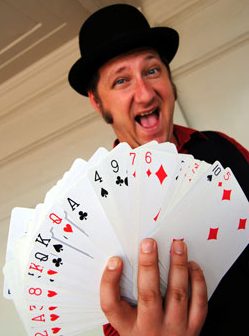 Comedy Magic Variety Show
Baffle your guests with a Comedy Magic Variety Show. Tom Hastings will have them laughing out loud and wondering 'how did he do that?!'
This is a fun interactive show, which includes hilarious audience participation.
Tom will mystify the audience with entertainment such as comedy magic, breathtaking juggling tricks, an escape routine, and juggling knives whilst riding a 1.5m tall unicycle!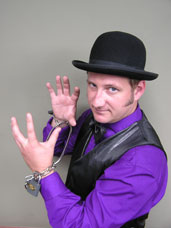 Are you looking for an event venue?
For great venue ideas check out https://durbanpartyvenues.co.za