Roaming Entertainment and Stage Shows for Family Events
Planning a family fun day, shopping mall promotion, school holiday entertainment or a family event? We will bring smiles and laughter to your guests, with fun entertainment for children and families.
We have clowns, magicians, jugglers, unicyclists, stilt walkers, face painters, balloon twisters, magic and circus shows and lots more!
Many of our performers are multi-talented and combine two or more skills, which provides great value.
Magic & Circus Show
Our fabulous Magic and Circus Show includes entertainment such as magic, juggling, unicycling and comedy. Our performer, will get some of the audience up to be assistants for a selection of his tricks. It's an interactive show that will be enjoyed by children and adults alike.
This show is suitable if most of the kids are aged 4+, however, it can be adapted to any age audience. It can also be tailored to the following costume options: Smart Magician, Clown, Pirate, or Superhero.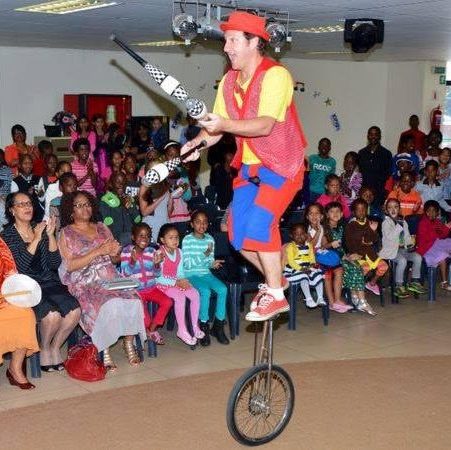 Jugglers
We provide the BEST Jugglers in KZN. They can juggle clubs, balls, knives, rings, hats, scarves. In fact they can juggle just about anything! They have even juggled cell phones, tennis racquets, shoes and vuvuzelas! If you have a specific item you wish us to juggle, let us know.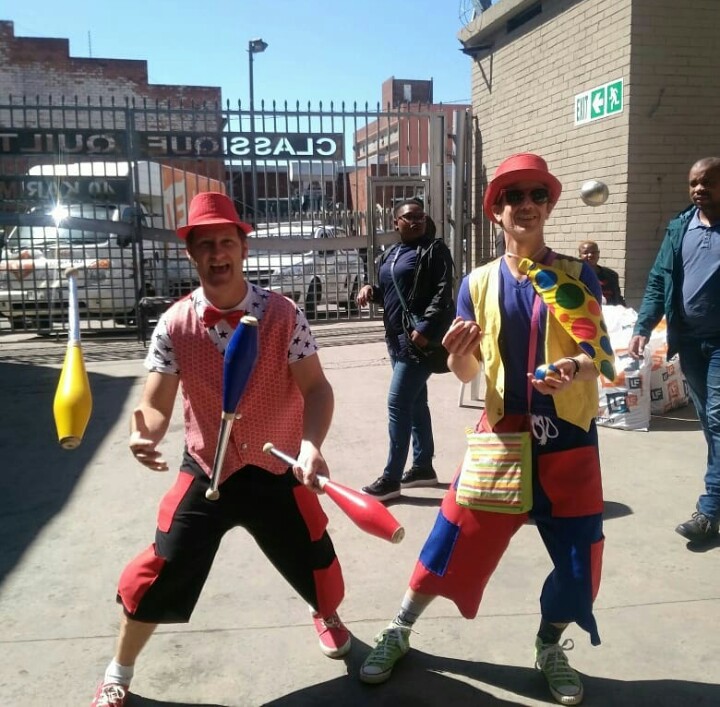 Unicyclists
Our Unicyclists will add a completely unique vibe to your event by riding about on their one wheel. Some include riding on a 1.5m tall unicycle! They can even juggle up there too!
As unicycling is very physically strenuous, it is performed in conjunction with roaming juggling and / or magic.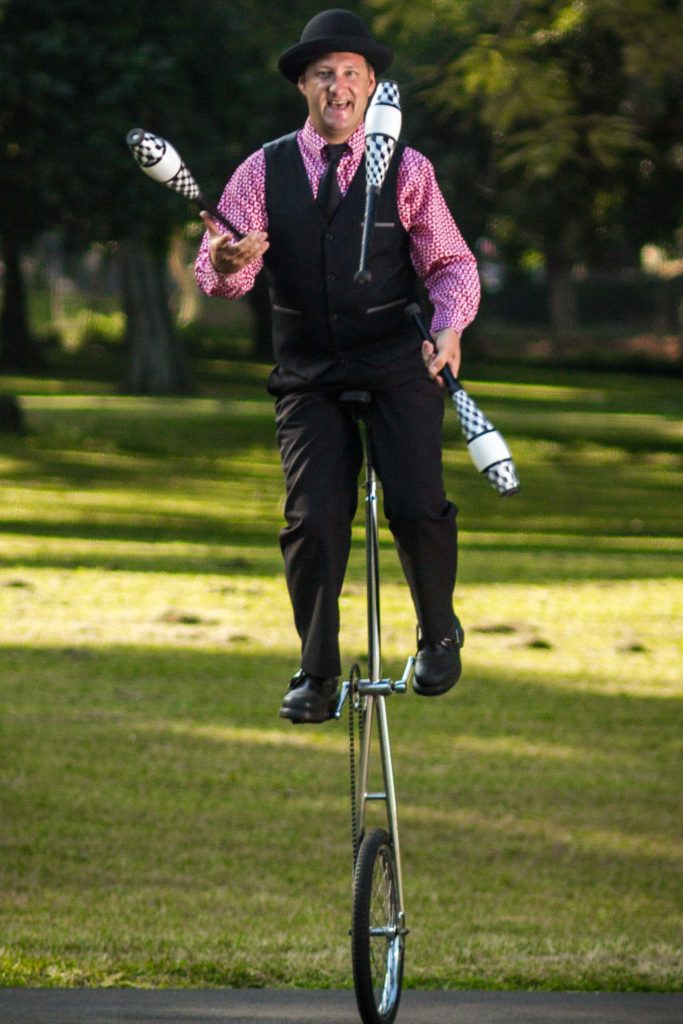 Stilts
Take your event to a HIGHER level by booking a Stilt Walker.
This style of entertainment is extremely eye-catching, due to the size of the performers. It's great for adding a touch of drama to your function or to attract customers to your stall or shop.
Our performers can meet and greet your guests or walk about your event, interacting with individuals and small groups.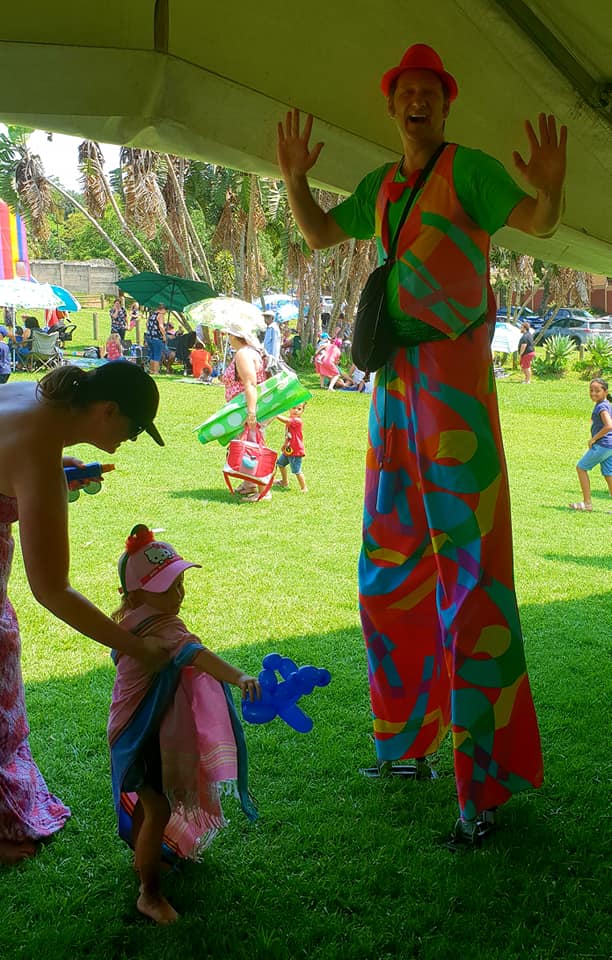 Roaming Magician
Baffle your guests with a Roaming Magician performing tricks for kids and families.
Some of our magicians are multi-talented, and can also include juggling, and balloon twisting too.
You can also book a stilt walking magician!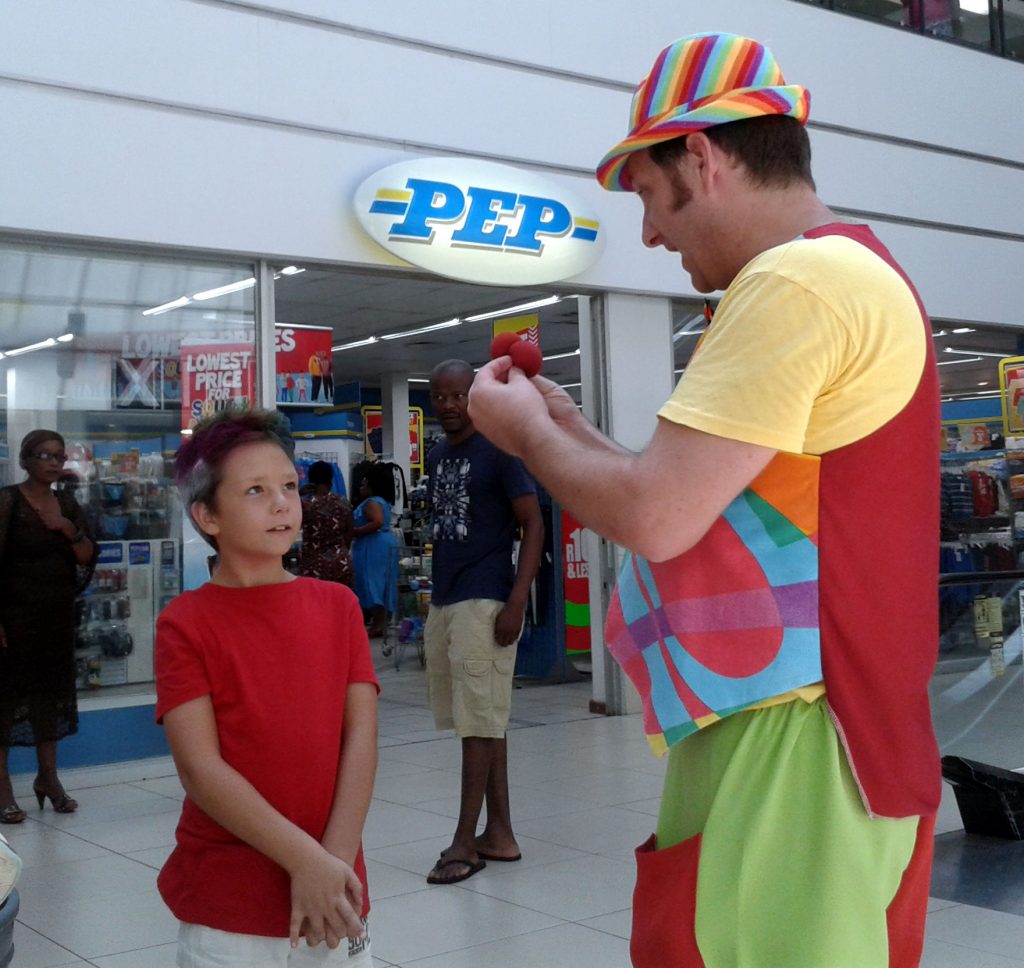 Balloon Twisters
Balloon Twisters will add a fun dimension to your event!
Our performers can create a variety of wonderful shapes, such as flowers, swords, butterflies, sunglasses and much more…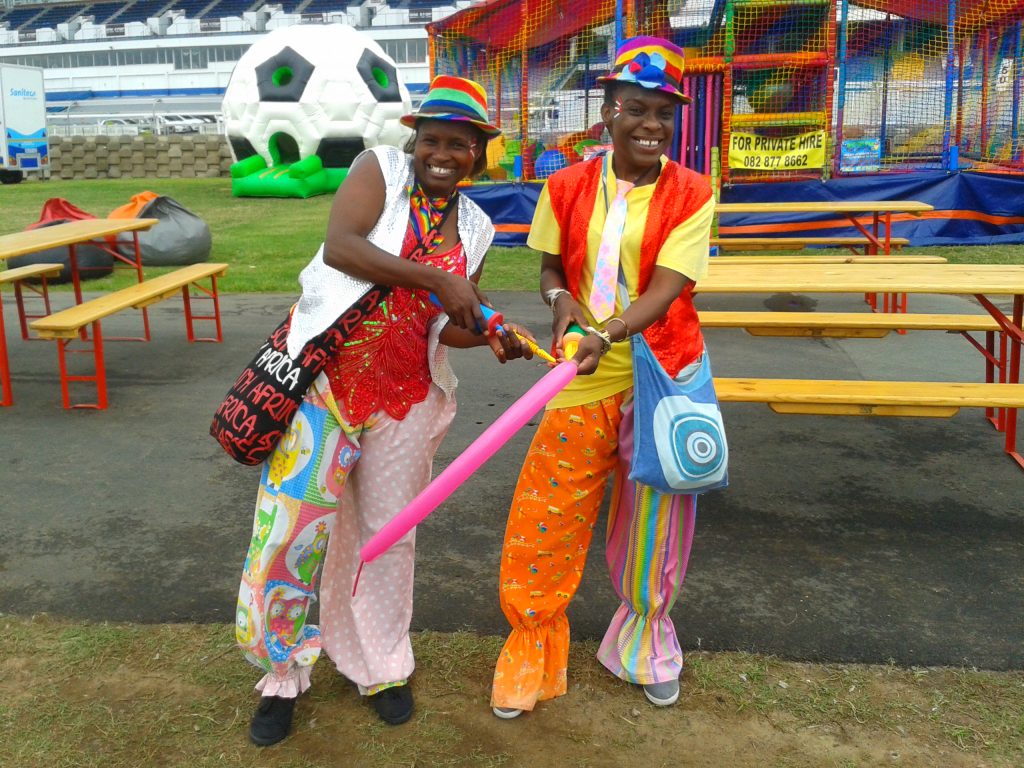 Face Painters
Our Face Painters use professional quality, water soluble face paints, and will add a splash colour and fun to any family event.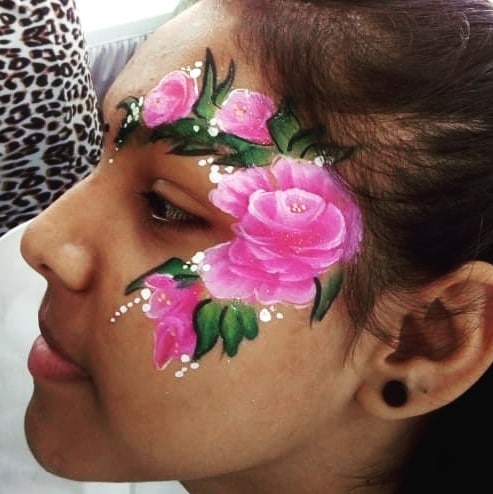 Evening Events
If you are looking for some evening entertainment at your family event, then we've got your covered.
Learn more about our Fire Entertainment, Electric Glow Juggling and POV Poi Spinning by clicking HERE